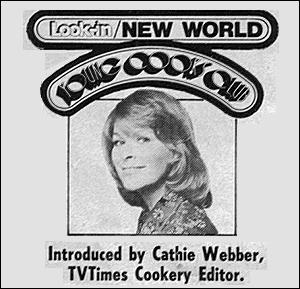 << 24th November 1973 - No.48
Edit
replacing Nothing (new feature)
later becoming Swallow This!
to 5th September 1981 - No.37
Edit
replaced by Unknown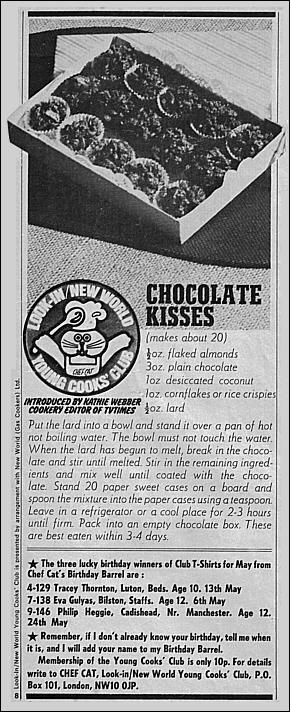 Cathie Webber had been cookery editor for TV Times for a good while before Young Cooks Club was added to Look-in, presumably it was her idea as a tool to encourage children to get in the kitchen, and try some simple cookery. There was very little in the way of TV cookery compared to today, so this would seem to make sense. The recipes were in the main very simple (as you would expect), and often required little, or no real cooking.
There was an actual club you could join too, it started at 10p to join, but later became free, although it was never clear in the comic what you would get for being a member. Later on a mascot was introduced for the club, he was called Chef Cat, and was....er.... a cat. A weekly draw of members was done, and the winners given Chef Cat t-shirts.
The name altered in late 1980 to Swallow This!, Cathie was still in charge, but the club had ended before this. Swallow this! ended on 5th Sept 1981, and never made the new format Look-in.
Can't remember being hugely into this, although I did try out one or two of the recipes that caught my eye. A big change from today as I am absolutely hooked on UKTV Food...!!