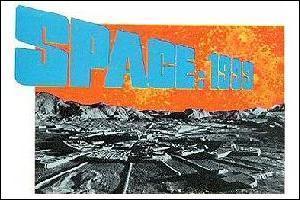 The first title that ran through the whole of the colour period, a plain black and white shot of Alpha, but against the orange background was very striking. More simple artwork in comparison to Nobles more artistic slant, but the action was dynamic, fast-paced and enjoyable.
This period was drawn by John M. Burns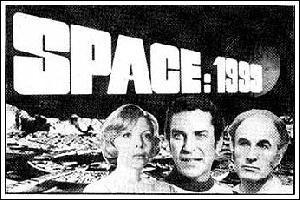 When the strip moved to black and white pages, the Moonbase shot remained, but the heads of the three main characters were added. Commander Koenig (Martin Landau), Doctor Helena Russell (Barbara Bain) and Professor Victor Bergman (Barry Morse).
The pencil was taken over by Mike Noble.
Just one bug, Mike's Eagles sometimes only had 3 boosters, whilst the real ones had 4. Just a small thing but it annoyed me! He did put this right later on though...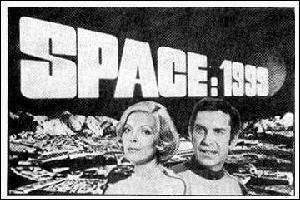 Later on Victor was removed from the title, which seemed strange at the time. Upon reading the strip new characters had appeared, a shape changing alien called Maya, and a new member of the Alphan personnel, Tony Verdeschi. These characters obviously appeared in the new series when it aired a few weeks later. Maya was played by Catherine Schell and Verdeschi by Tony Anholt.
Mike Noble continued to draw the strip apart from one story, for which John M. Burns returned to the easel.