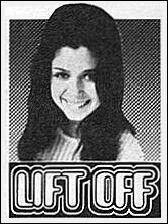 1st May 1971 - No.17
Edit
replacing Nothing (new feature)
to 13th May 1972 >>
Edit
replaced by Unknown

If you are a fan of the Please Sir! strips, you may have noticed that the second of the two pages is never a full one, there is always a bit at the side, which took in a few features over time, including David Nixon's Magic Box and How. Another of these was 'Lift Off'. Based on the TV series 'Lift Off with Ayshea', introduced by Ayshea Brough.
Lift Off was a pop music programme which ran from 1969 to 1974. In the series Ayshea introduced songs by the latest artists, as well as singing one or two herself. Ayshea was an accomplished singer, and did release some records, non of which were very big hits, despite the success of Lift Off.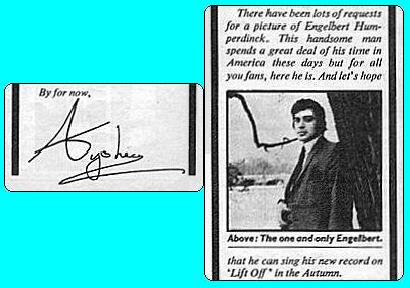 The series became the first of a string of similar shows at children's tea time, things like '45', 'Shang-A-Lang', 'Supersonic', 'Marc', 'Arrows' and 'Get It Together'.
Ayshea was also famous for being one of the few Asian people on British TV at that time, and she also found time for acting too, Anderson fans may remember her reoccurring part as a SHADO operative in UFO.
The feature included interviews with top singers and groups of the day, along with a photo or two. Lift Off filled a gap for music fans, before the appearance of the regular centre poster and feature which became a big part of 'Look-in throughout it's run.
Being a big music fan I really liked Lift off, but as with a few things in Look-in, it just wasn't big enough, and needed at least a full page.