9th January 1971 to 11th March 1972
Edit
Written by Alan Fennell
Drawn By Jorge Badia (JB), Vincente Alcazar (VA), Brian Lewis (BL), Mike Noble (MN) and Carlos Pino (CP)
---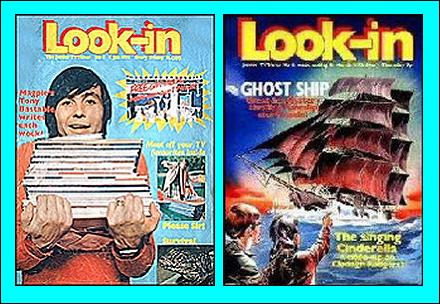 Started 9th January 1971 - No.1, (Top Left) replacing nothing New strip.
Ended 11th March 1972 - No.11, (Top Right) replaced by Unknown.

(1st Run)
"Stowaway"

09/01/71 - No.1 to 20/02/71 - No.7
After a break-out from Wormwood Scrubs by traitor John Strathmore, Mike and Max, along with Sue, are hired to drive a truck of machine parts to Truro in Cornwall. But after passing a roadblock manned by their old friend Major Graham, they are forced off the road and the crate stolen. Graham believes Strathmore was in that crate, and the chase begins before the spy can be smuggled out of Britain...
(JB 1-2, 4-6, VA 3&7)
"Bloody Tourists"

27/02/71 - No.8 to 17/04/71 - No.15
Sheik Kalif, ruler of Rabat, sits on an uneasy throne, as rebel forces are seen to be armed by ruthless mercenary Carlos Frangier. With Western oil interests in the country threatened, Major Graham enlists the Freewheelers to enter the country as tourists, in order to get more information...
(BL)
"Flight into Danger"

(n.b. This one was an actual title given to this story in the comic)
24/04/71 - No.16 to 15/05/71 - No.19
Major Graham calls upon the Freewheelers to help him trap opposing secret intelligent agent Ivan Nietsen, only for them to be hi-jacked by enemy agents on their flight to America... (n.b. This story was half strip, half text)
(MN)
"Castle Of Death"

22/05/71 - No.20 to 03/07/71 - No.26
British agent 46, Robert Dray, blows his cover while trying to locate a list of enemy agents and narrowly escapes a foreign country. Major Graham is informed as he sees off Mike, Max and Sue, driving to the fishing village of Trecawth on the north-eat coast, and he sends on a telegram telling them to camp in a nearby ruined castle. But when they see a man who disappears, and their tents are wrecked, the three become embroiled in another adventure...
(JB)

(2nd Run)
"The Prisoner"

18/12/71 - No.50 to 01/01/72 - No.1
Freewheelers Mike, Sue and Steve are briefed by Dr Jo Bell to join Colonel Buchan in central Europe, where they attempt to rescue imprisoned nuclear scientist Professor Otto Stinesky...
(CP)
"Paranoid android"

08/01/72 - No.2 to 11/03/72 - No.11
Colonel Buchan involves the Freewheelers when a series of would-be assassinations - called 'Operation Millionaire' - threatens the lives of notable businessmen. When Sir William Redmond is kidnapped by a helicopter, the Freewheelers' investigations bring them up against a human looking robot invented by brilliant - but corrupt - computer technician Ruby Scribner...
(CP)

(Chronology by Shaqui Le Vesconte)
(Titles are made up)